We are on press! A luxury glossy magazine
About Dolce Magazine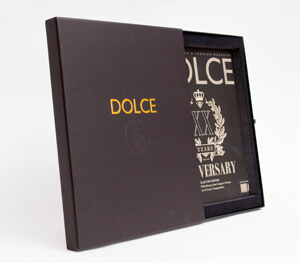 DOLCE Magazine embraces the worlds of success, business and philanthropy, of fashion and culture, of art and travel, revealing how today's movers and shakers, leading lights and tastemakers map a coveted lifestyle with the finer things in life.
Brought to you by our blue-ribbon editors, writers, stylists and photographers, DOLCE Magazine is your premier guide to the niche luxury lifestyle segment.
---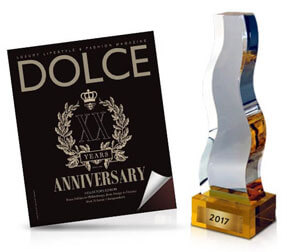 Out of more than five thousand submissions from 24 countries, Dolce Magazine places Bronze in the 2017 Summit Creative Award competition for its creative work for the 20th anniversary Collector's Edition of Dolce Magazine for Winter 2016/17. From politics to philanthropy, and design to finance, the publication shared the stories of 20 inspiring changemakers, and filled the rest of its pages with the best in travel, décor and fashion.
---