3,000 + Satisfied Clients
30 + Industries Served
2,500 + ProjEcts
DMG Blog
­Content Marketing: The Benefits of Blogging for Business and Marketing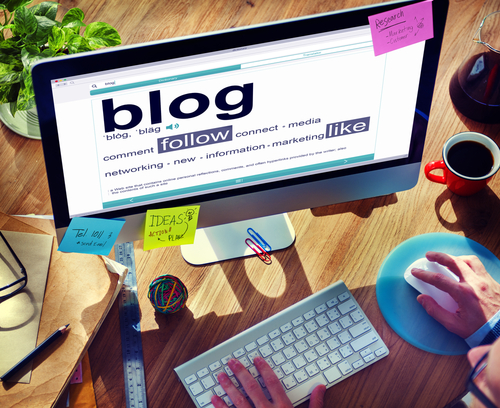 Content marketing supports all aspects of a marketing plan. Content not only helps build awareness, it also attracts interest, formulates trusting relationships and ultimately drives sales.
As a Marketing agency Vaughan, we encourage our clients to dive into the digital space as a means to raise awareness for their brand and make their mark in today's social media driven world. Your marketing plan should include more than just tweets and Instagram posts. Your ultimate goal is to gain new clients while keeping your existing clientele engaged and intrigued. Content marketing is an opportunity to promote your business, expand your reach and share your expertise with the public.
Here are three major benefits of blogging for business and marketing.

1. Blogs Drive Traffic to Your Website
Your blog post is an opportunity for you to show up in search engines and drive traffic to your website — organically. Pages that use search engine optimization (SEO), content that contains keywords users search for on different topics, boosts the visibility of your site. Blogging serves as a cue to Google and other search engines that your website is active and should be checked frequently to discover new content. The more content you post to your website the more opportunities a search engine has to direct users to one of your pages.
2. Blogs Increase Leads
Every one of your blog posts is a chance to inspire your readers and encourage them to engage in your products and services. By adding a call-to-action, you maximize your opportunity to generate new leads. Blogging for business isn't a quick-win strategy, but if you stick with it over time it absolutely proves a great return on investment.
When you increase the amount of blog posts, you increase the amount of traffic. When you increase your conversion rate through your website, you also increase the amount of leads. Increase the productivity of your sales team and marketing system and now you're looking at an increase in your sales!
3. Blogs Develop Customer Relationships
Blogs are another source to deepen the connection with your customer. By being a source of information, you are able to nurture your business relationships and build them on strong foundations. By offering your expertise and sharing the company's values and beliefs, your audience will develop a level of respect for you that ultimately will encourage them to enlist in your products and services.
Additionally, as you share your blog posts via your social media channels, it is likely that users will post comments and ask questions. This is just another opportunity to interact with your consumer and reassure them that you are listening and that you care.
If you're serious about growing your business, consider investing your time into building a blog strategy. Prepare material to go out frequently to meet the demands of the fast paced digital world.
Dolce Media Advertising Agency Toronto understand your need:

Dolce Media Vaughan advertising agency help businesses achieve exponential growth through a combination of strategic initiatives. Dolce Media Group prides itself on having a team of highly experienced professional consultants whose expertise aims at generating leads and nurturing them while establishing a prominent brand presence. We believe in utilizing the power of creativity to deliver results by offering a full range of creative services from concept development to production.
Tags: Advertising Agency Toronto, blogging for business, content marketing, Content Marketing for business, Marketing agency Vaughan, Vaughan advertising agency

client's testimonial
"With the results-driven team at Dolce, 133 Hazelton and 181 Davenport received exposure that made these projects a success. Dolce understood our vision and developed effective marketing solutions that exceeded expectation."
Sam Mizrahi
Mizrahi Developments
"Their responsiveness and customer service is second to none. Guildhall is proud to align ourselves with a company that stands for excellence, luxury and integrity. We look forward to a long and successful working relationship with DMG."

Nicole Snitman
Guildhall Diamonds Inc.