3,000 + Satisfied Clients
30 + Industries Served
2,500 + ProjEcts
DMG Blog
7 Small Business Marketing and Advertising Tips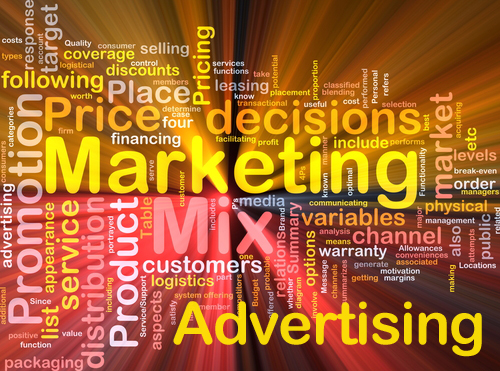 It's important that business owners understand the basics of conducting an effective marketing and advertising campaign. If you are a small business owner with a tight budget and would like to elevate your brand through marketing and advertising, here are 7 low-cost but highly effective tips to get you started.
1) Focus on Producing Sales Vs. Brand Recognition:
Large companies often build their marketing and advertising campaigns with the intention to build brand recognition and future sales. As a small business, your budget does not allow you to do this. Instead, design and develop your campaign around producing sales. Be sure to include an offer in your advertisement to encourage prospective customers to take action and respond to your campaign.
2) Sale, Sale, Sale!:
Everyone loves sales! A great way to bring prospective clients into your store is by offering them an exclusive deal and price. Most people are interested in paying a low price than in getting top-notch quality. Drive sales by offering a smaller version of your product or service at a lower price.
3) Offer Premium Products and Services:
There are, of course, those of us who are in fact are willing to pay a higher price to get a premium product or service. Elevate your sales and total revenue by offering an all-inclusive product or service or by combining several products and services in a special premium package at a higher price.
4) Partner with Other Small Businesses:
Partnering with other small businesses can really take your brand and business to another level. This tactic will expose you to other markets and clientele. Connect with non-competing small businesses within your community. Offer to promote their products and services in exchange for their publicizing of your business to their customers. Cross-promotion can produce and increase sales for your business without hurting your pocket.
5) Cater to your Clients:
Your clients are the livelihood of your business. There is a great chance that you have already established a trusting relationship with your clients. It's easier to get more business from them then from a prospective client. Cater to your clients by offering them special deals and packages. Let them know how much you appreciate their business by giving them exclusive access to products and services before they launch.
6) Social Media:
Promote your business and products while gaining a high level of exposure at a low cost. In the fast-paced world of business, big and small companies are turning to social media to gain exposure, promote their brand, connect with clients and prospects, and boost sales! A whopping 75% of all companies already own a page or profile on a social media site; chances are your competition is one of them! Claim your spot in the vast digital world and witness just how powerful this marketing tool really is.
7) Spread the Word:
Turn your clients into your publicists. Now that you have built a relationship with your clients, encourage them to tell their friends and family about the value of your products and services. An endorsement from a client is more effective and cost-efficient than any amount of marketing and advertising.
Apply these 7 marketing and advertising tips to your small business for a cost-effective way to reach new clientele and generate sales.
Dolce Media is vaughan advertising agency and also prides itself on having a team of highly experienced professional consultants whose expertise aims at generating leads and nurturing them while establishing a prominent brand presence.
Tags: business marketing and advertising tips, marketing and advertising tips, marketing tips

client's testimonial
"With the results-driven team at Dolce, 133 Hazelton and 181 Davenport received exposure that made these projects a success. Dolce understood our vision and developed effective marketing solutions that exceeded expectation."
Sam Mizrahi
Mizrahi Developments
"Their responsiveness and customer service is second to none. Guildhall is proud to align ourselves with a company that stands for excellence, luxury and integrity. We look forward to a long and successful working relationship with DMG."

Nicole Snitman
Guildhall Diamonds Inc.