3,000 + Satisfied Clients
30 + Industries Served
2,500 + ProjEcts
DMG Blog
Tips For Digital Marketing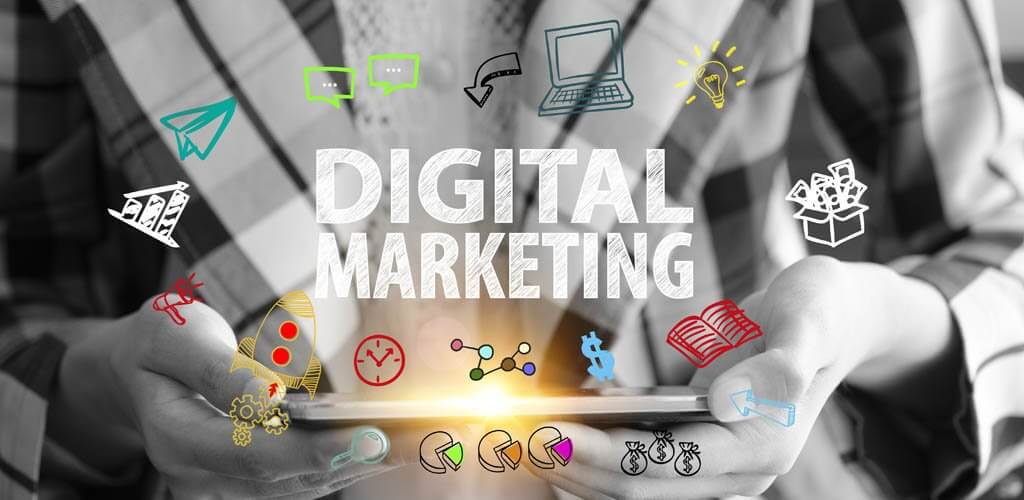 Digital marketing is key to the success of your business. A healthy digital marketing strategy will benefit you immensely. Planning a clear strategy will help your business growth and overall success, and will avoid you running in circles, trying to figure out what your digital marketing should be. Social media has a host of potential, and it is a necessary component of your business brand. Social media allows you to speak to potential and existing customers, while simultaneously promoting your brand and sector expertise. Once you have established your presence, you should continue to use social media to keep brand awareness and customer loyalty high.
Whenever you are marketing to your customers, you want to make sure that you are giving them a clear call to action. Be direct and thorough about where you want your customers to go, whether it is calling, emailing or being active on social media. You must also be mobile friendly. Your digital marketing must be consistent and compatible across all platforms. Many users are turning to mobile platforms to interact online. Doing so will increase brand credibility, and will give your customers a sense of satisfaction and consistency.
Using visuals is also key for success. Visual marketing is a highly effective way of storytelling and attracting customers. Having engaging content is key to digital marketing success. Overall, you must be consistent. Your digital marketing needs to be integrated into your overall marketing plan and used to achieve key goals and objectives. A good digital marketing strategy will actively portray your brand and key messages while targeting your audience. Also, don't be afraid of email marketing. Email marketing is a great tool for putting your brand right in front of your customers. Email marketing is a vital part of targeted campaigns, and for raising brand awareness and recognition. And make sure to take advantage of link building. Feature clients on your site and asked to be featured on theirs. Different networks and organizations are important for you to increase exposure, fuelling recognition and growth. Organic links help build your Google credibility.
Finally, a vital tip for digital marketing is analyzing your progress. Review your company's presence on Google. How your company is ranked in terms of searches is important. Think about searches people will make when looking for your company. How can you improve this? And most importantly, you must analyze. You must measure the effectiveness of your digital marketing. Most social media and email channels come with free tools that help you do this. It's a necessary and important part of understanding what works and why. Following these tips for digital marketing is sure to improve your brand awareness and recognition.
Tags: digital marketing ideas, digital marketing tips, new digital marketing ideas, Tips for digital marketing

client's testimonial
"With the results-driven team at Dolce, 133 Hazelton and 181 Davenport received exposure that made these projects a success. Dolce understood our vision and developed effective marketing solutions that exceeded expectation."
Sam Mizrahi
Mizrahi Developments
"Their responsiveness and customer service is second to none. Guildhall is proud to align ourselves with a company that stands for excellence, luxury and integrity. We look forward to a long and successful working relationship with DMG."

Nicole Snitman
Guildhall Diamonds Inc.