3,000 + Satisfied Clients
30 + Industries Served
2,500 + ProjEcts
DMG Blog
How to Promote Your Website in 5 Simple Steps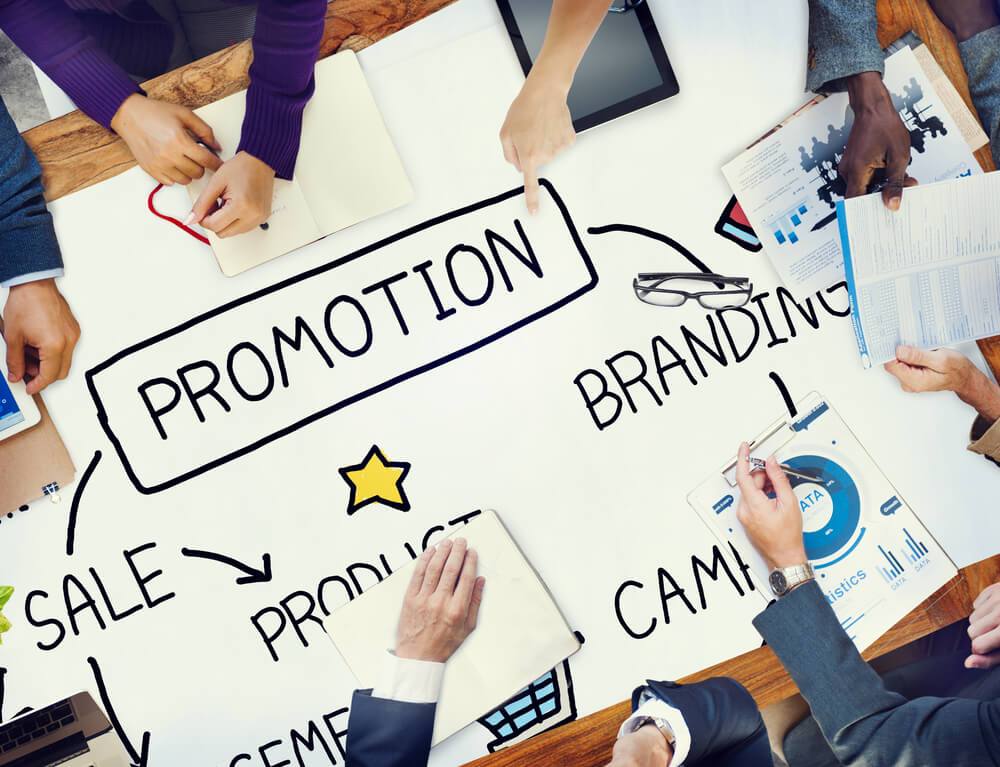 You might have great services to offer or products to sell, but they are useless unless they are promoted. Advertising your product well is an art. Creating a website is just a step, promoting it is a real task. In this world where even a small firm can have it's own brand and engage with a large number of people, how can you compete and promote your own product or service and expect to get enough traffic. Well, that's why we are here, today, we will learn "How to promote a website?"
You can either choose to promote it on your own or hire a good SEO expert to perform it. In both the cases, you must know these following points.
Create an SEO Friendly Website
Start from the scratch. If that is not possible, at least write SEO friendly content. Use Google Keyword Planner tool to search for the best-suited keyword and use them in your content. Apart from content use that keyword in content title, and meta description. It is very important to know when to use long-tailed and when to use short-tailed keywords. You will get so many guides on the internet to help you with the keyword planning and implementations. Apart from this make content informative. The quality of the content will determine the value of your website.
Make full use of Social Media
Have you ever given this thing a thought that "how to advertise your website on Social media?" Yes, the meaning of social media has completely changed since few years. In a large extent people use to promote their brand over social media. They keep posting it until they get enough responses and continue it to keep alive their existence. However, promoting a brand is not similar sharing information over your profile. What you can do is that create your own brand page and keep posting latest business updates on it. Do not forget it should connect directly with your customer's need. Once you start getting responses make sure you response to every comment and resolve the queries fast.
Search Engine Directories
The best and easiest way to be searched fast is to submit new content to the search engine directories, like Google, Yahoo, Bing and etc. Every time you update a new content on your website make sure it is updated over these search engine directories as well. This will help your website get ranking faster. Apart from search engines directories, post your website at Google Local Business. You can add your business information there for free and add pictures as well.
Signature in your email
No matter how many email a day you send. The best you can do is to apply a signature at the end of your mail and let the receivers know about your website and contact details.
Link you Site with another high ranking site
It is called reciprocal linking. In this, you allow guest blogs, forum discussion on your website and you give space to other websites to put their link and vice versa. Search engines give you good rankings on their list when they will see your website is linked with other higher ranking sites.
Now you know "How to promote your Business?" but wait, before you start implementing all of these on your own, make sure you have a good guide. While reading it might sound easy to you, but implementing these tricks might leave you in the mess. If possible hire a good SEO firm which will look after your website promotion and guide you as well.
Where to get best SEO Service?
You will get many ideas on the internet on "How to promote my website?" which is good. If you have a budget shortage you can use the steps written by the experts. But if you have amount to be spent and really want to shine in the market then it is better to hire a good online marketing firm, like, Dolce Media Group. It is an SEO company in Vaughan.
After serving more than 30 countries Dolce Media has gain expertise in;
Custom Search Engine Optimization solutions
Email marketing solutions
Social media development
Online loyalty programs
Mobile application development
Tags: how to advertise your website, how to promote a website, how to promote my website, how to promote your business, how to promote your site on google for free, how to promote your website, promote your website on google, SEO Company in Vaughan

client's testimonial
"With the results-driven team at Dolce, 133 Hazelton and 181 Davenport received exposure that made these projects a success. Dolce understood our vision and developed effective marketing solutions that exceeded expectation."
Sam Mizrahi
Mizrahi Developments
"Their responsiveness and customer service is second to none. Guildhall is proud to align ourselves with a company that stands for excellence, luxury and integrity. We look forward to a long and successful working relationship with DMG."

Nicole Snitman
Guildhall Diamonds Inc.