3,000 + Satisfied Clients
30 + Industries Served
2,500 + ProjEcts
DMG Blog
10 Reasons Why Social Media is Good for Business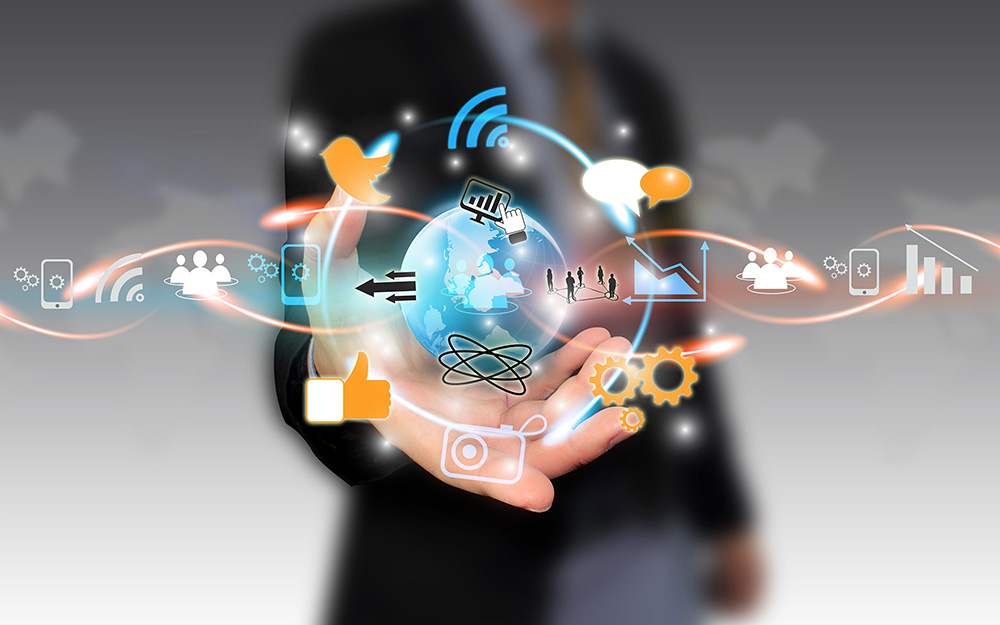 A whopping 75 percent of all companies already own a page or profile on a social media sites like Facebook, Twitter or Instagram. Sixty-nine percent of those accounts are highly active. Social media gives you access into the lives of your clients and prospects. It's about building relationships with your audience, boosting sales and claiming your spot in the vast digital world. Now you can promote your business and products while gaining a high level of exposure at a low cost. In the fast-paced world of business, it's worth noting that social media is here to stay and play in a big way. 
1. Online Exposure:
Do you want your business to get more exposure and become more visible to your target audience? If so, social media is your best and most affordable bet. Social media consumes much of people's time. This is a great opportunity to let them find you online and promote your business. Here are a few tips:
Link back to your website from your social profiles.

Encourage followers to share your content.

Combine your social media networks. Include widgets and links of all your social media channels on your page.

Share your content on all your social media networks (for example, share an Instagram post on Twitter and Facebook).

Comment and "like" content on other pages.

Create and join conversation. Use hashtags to engage with users and make your presence known.
2. Promote Your Brand:
Social media networks are channels for your brand's voice and content.  This is important because it makes you more accessible to your prospects, and makes you more familiar and recognizable to existing clients. Good branding will help you build a better reputation, which in turn creates and flourishes trusting relationships. Use your social pages as platforms to share your brand elements such as vision, mission, values and personality.
3. Know Your Audience:
They call it "social listening": the process of monitoring digital media channels to design a strategy that will better influence consumers. Through social listening, you are able to further understand your target audience on a personal level and determine their needs and wants. Furthermore, social listening is an opportunity to identify and assess what is being said about a company, individual, product or brand on the Internet.
You have to be observant but you also have to be open-minded. In a sea full of 250,000,000 you can't expect 100 per cent positive feedback. Negative reviews can help improve your business if you treat it as constructive criticism. 
4. Improve Search Engine Optimization Rankings (SEO):
Search Engine Optimization (SEO) rankings is a system of strategies, techniques and tactics used to increase the amount of visitors to a website by obtaining a high-ranking placement in the search results page of search engines such as Google, Yahoo, MSN, etc.
Google and other search engines calculate their rankings using social media presence as a significant factor. Being active on social media will act as a "brand signal" to search engines that your brand is legitimate, credible and trustworthy. If you want to rank for a given set of keywords, having a strong social media presence is mandatory.
5. Your Competition is Using it:
There is an estimated two billion social media users worldwide. In that two billion your competition is engaging with users and making a name for itself in the digital world. Don't believe it? Go to Google and search for "Your industry" + "Facebook" and see what comes up. Companies invest lots of time and money to advertise and grow their brands via social media. This is because using social media for business is effective and has proven to launch the businesses and careers of many worldwide.
Monitoring competitors via social media allows you to understand their marketing strategy. It is essential to be aware of what other companies are doing so that you can grow alongside them. Learn from their triumphs and mistakes and understand how to outsmart them.
6. Connect With Prospects:
New customer acquisition is often the biggest challenge for many new businesses. Reaching potential customers can be both expensive and difficult, as you are unsure where to best reach them. With so many active users, social media is without a doubt the best place to begin your marketing efforts.
7. Build Relationships With Current Clientele:
Easily connect with people you've already done business with to create relationships that can help you improve your existing products and services. Engaging and interacting with clients will humanize your brand and therefore make it more relatable. Something as simple as "liking" a photo or commenting on a post will assure clients that you acknowledge them and appreciate their business.
8. Cut Marketing Costs:
Social media is one of the most affordable ways to brand your business. Promoting your business on social media will increase your return on investment (ROI). With a strong social media strategy, your advertising opportunities grow rapidly while your PR efforts are executed without the high price tag and time commitment.
9. Boost Sales:
Social media has the capability to influence people and convince them that certain products and services are worth buying. An integral part of the sales process is getting to know your prospects and establishing relationships. Social media allows sales people to see what prospects are saying about their brand and competitors. Networks such as Facebook or Twitter are a great way to research a market and initiate conversation leading to a sale. Generate new leads by providing the public with exclusive access into your business using videos, images and blogs to highlight what you offer and where they can find you.
10. Share content easier and faster:
In the past, marketers faced the challenge of ensuring their content reached their clients in the shortest possible time. With the help of social media, sharing your content can literally be done with the click of a button. By sharing content on your social networks, your message becomes public instantly. But keep in mind, allowing your clients to share your content with their followers means you must make sure your social media content aligns with your brand.  
Tags: how to use social media for marketing, how to use social media for your business, The Top 10 Benefits Of Social Media Marketing

client's testimonial
"With the results-driven team at Dolce, 133 Hazelton and 181 Davenport received exposure that made these projects a success. Dolce understood our vision and developed effective marketing solutions that exceeded expectation."
Sam Mizrahi
Mizrahi Developments
"Their responsiveness and customer service is second to none. Guildhall is proud to align ourselves with a company that stands for excellence, luxury and integrity. We look forward to a long and successful working relationship with DMG."

Nicole Snitman
Guildhall Diamonds Inc.