3,000 + Satisfied Clients
30 + Industries Served
2,500 + ProjEcts
DMG Blog
4 Tools to Boost Your Twitter Productivity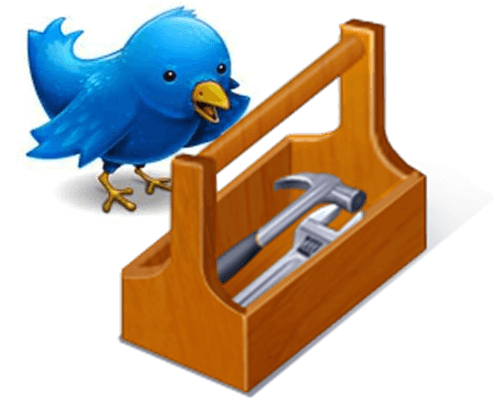 [Image Courtesy : www.socialmediatoday.com/]
Are you struggling to keep up with your Twitter activities? Managing your Twitter doesn't have to consume most of your time. Below, you will discover five Twitter tools to boost your productivity.
1) Schedule Content Via TweetDeck:
TweetDeck is a social media dashboard application for management of Twitter accounts. TwitterDeck is a free tool that allows you to organize and build custom timelines, keep track of lists, searches, activity and more — all on one interface. This is a great tool and opportunity to dedicate a small amount of your time creating content that you can schedule throughout the week, so that you are constantly engaging with the Twitter verse without actually being online!
2) Create Text Overlay for Images Using Phonto:
Phonto is a free app that offers opportunities to dress up your images with text in a large variety of decorative fonts, or to add text inside through bubbles, placards and badges. The app provides a large assortment of colourful stickers such as stars and hearts that can be placed in different angles. In-app purchases allow you to set and change themes, which are locked in the free version. Phonto is a must have and a very slick app!
3) Manage Followers With ManageFlitter:
ManageFlitter allows you to organize your Twitter "following" list. Discover who isn't following you back or who is inactive. The app also determines how talkative or quiet a user is. This information can be used to judge whether you still want to follow users while ManageFlitter lets you bulk unfollow those who you deem unworthy.
4) Research Hashtags With Hashtagify:
Hashtagify comes in four versions: Free, Starter, Business and Enterprise. This Twitter tool helps you accelerate your business growth, brand awareness and marketing effectiveness through Hashtag Marketing. Amplify your reach, identify and reach the right influencers, and make smarter marketing decisions to secure new business. Hashtagify offers the most advanced hashtags search engine; the free Hashtag Encyclopaedia allows you to search among 47, 691, 395 Twitter hashtags!
At Dolce Media Group Toronto social media agency, Our social media managers are trained professionals who, after studying your business and market, will design a social networking plan based on the most effective platforms that will launch your brand to new heights.
Tags: Toronto social media agency

client's testimonial
"With the results-driven team at Dolce, 133 Hazelton and 181 Davenport received exposure that made these projects a success. Dolce understood our vision and developed effective marketing solutions that exceeded expectation."
Sam Mizrahi
Mizrahi Developments
"Their responsiveness and customer service is second to none. Guildhall is proud to align ourselves with a company that stands for excellence, luxury and integrity. We look forward to a long and successful working relationship with DMG."

Nicole Snitman
Guildhall Diamonds Inc.