3,000 + Satisfied Clients
30 + Industries Served
2,500 + ProjEcts
DMG Blog
5 Creative Ways to Use Social Media to Launch a Product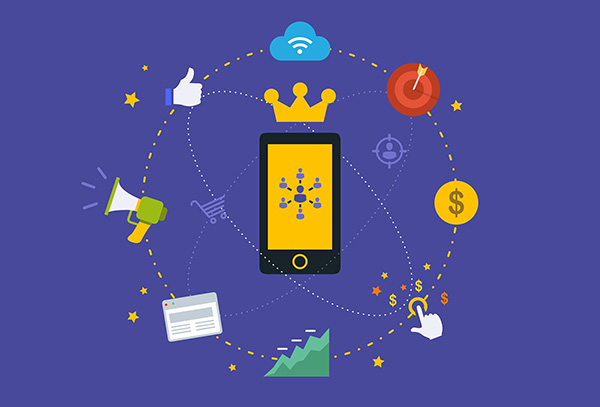 [Image Courtesy : www.shutterstock.com]
Looking for creative ways to launch your next product? If so, you've come to the right place! Here are 5 creative ways to use social media to get you started:
Why Social Media for a Launch?
Social media has become one of the most powerful tools for marketers. The days of spending a fortune to get in front of the "press" are gone. Social media allows you to connect with people and encourage engagement at a low cost and a nominal effort.
1) Create a Teaser Campaign:
Months before your product is set to launch, brainstorm ways you can utilize social media to hint that something exciting is coming. Make it a goal of yours to regularly post random images and updates about your progress.
Tips when doing a teaser campaign:
Experiment using posts with and without imagery.

Share progress images and updated information (without revealing too much!)

Brand your teaser campaign by creating a "code name"

Don't reveal too much! Keep people on the edge of their seat. Remember, this is just a teaser, you are building hype for the big reveal!
2) Use the "Coming Soon" Message Across Your Social Media Networks:
As the date of the official launch nears, let your audience know that something is coming soon. There are many ways to use the "Coming Soon" message.
Insert "coming soon" message in the bio section of all your social channels.

Create images, videos and gifs with "coming soon" message.

Insert "coming soon" message in captions when posting content.
3) Insert Launch Into Your Platforms:
Don't be shy! Utilize your entire social media page to mention your new launch. Here are some ways to do so:
Twitter bio and header image.

Instagram bio.

A banner ad in your blog.

On your Facebook Page header image.

On your Google+ page.

On your LinkedIn company page.

On your "About us" page.
4) Host a Contest:
Contests are a great way to create buzz before your product launch. Audiences find contests appealing and fun. This is an opportunity to promote your new product while also engaging and building a relationship with your followers.
Build your contest relevant to the theme and ideology of your product and publicize it through your social channels.
For example, a brand promoting health and fitness can come out with a "show us your weekly meal prep" contest. Design your contest to have a specific time frame to encourage contestants to become highly involved with the brand during that time.
This involvement within a particular time period helps reinforce the brand in your audiences' memory.
5) Encourage People to Help Build Awareness:
A key advantage to your social media campaign is your following. People who follow you are likely to support you. Encourage your followers to help spread the word. Here are some ways to go about it:
Create a custom hashtag. The hashtag should be used on all your social media accounts. This is also a great way to track the number of people who are participating.

Encourage followers to RT, share and repost your content.

If you decide to host a contest, use the "RT, Repost, or Share to Win" tactic as part of contest rules. This will encourage others to participate in the contest, while raising awareness of your product.
The Bottom Line:
Just one post or a lone landing page is not going to get the word out about your product. You must leverage social media as part of your campaign in order to drive sales.
Social media should always be at the forefront of your campaign. Do this and you will see the positive feedback and growth in both your audience and your pocket.
At Dolce Media Group Toronto social media agency, Our social media managers are trained professionals who, after studying your business and market, will design a social networking plan based on the most effective platforms that will launch your brand to new heights.
Tags: how to use social media for marketing, how to use social media for your business, how to use social media to promote your business

client's testimonial
"With the results-driven team at Dolce, 133 Hazelton and 181 Davenport received exposure that made these projects a success. Dolce understood our vision and developed effective marketing solutions that exceeded expectation."
Sam Mizrahi
Mizrahi Developments
"Their responsiveness and customer service is second to none. Guildhall is proud to align ourselves with a company that stands for excellence, luxury and integrity. We look forward to a long and successful working relationship with DMG."

Nicole Snitman
Guildhall Diamonds Inc.