3,000 + Satisfied Clients
30 + Industries Served
2,500 + ProjEcts
DMG Blog
WHY EVERY BRAND SHOULD BE ON INSTAGRAM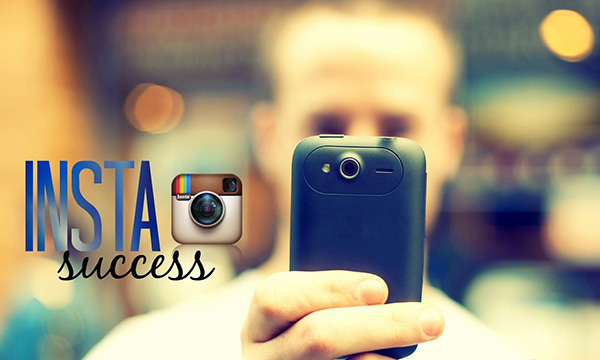 [Image Courtesy : https://lh6.googleusercontent.com]
WHY EVERY BRAND SHOULD BE ON INSTAGRAM:
Marketing entails reaching consumers to inspire a change in their behaviour. To do this, you will need to be present in areas where people are engaging and spending much of their time. So why is Instagram so important for marketers?
Well, lets look at numbers (because we all love numbers):
300 million monthly active users
75 million daily Instagram users
38+ billion photos have been shared through Instagram
51% of Instagram users are male
49% of Instagram users are female
70+ million photos are posted daily
Users hit the "like" button 2.5+ billion times on an average day
1. Pictures Tell a Story:
It's true what they say: a picture is worth a thousand words. Instagram gives you the leeway to display your products in a dynamic way. Share your products and services in photos and videos to highlight their benefits. This is your opportunity to not only tell your prospects how great you are but also show them. Get creative, use apps to enhance your content and draw in audiences.
2. Instagram Can Offer Exclusive Access:
Sharing exclusive behind-the–scenes access with your audience can go a long way toward building a sense of unity and familiarity between your work and those you are offering it to. This powerful tactic is a social media game changer and can really intrigue and fascinate potential clients.
3. Encourages Customer Relations:
As the number of your followers increases so does the opportunity to turn them into clients. Encourage your followers to participate in exchanges involving your business (for example, promotions and contests). The use of hashtags plays a huge role in engaging with your online audience and should be used every time you release content.
4. Humanizes Your Business and Brand:
Instagram is a key strategy in building a winning and distinct personality for your business and brand. Before you begin, keep in mind what it is you are trying to portray. Are you an aggressive brand or just fun and lighthearted? Depicting who and what your brand is will help you in determining how to structure your content.
Remember: Quality over quantity. Your Instagram feed plays a huge role in developing relationships with your followers and gives them a sense that they can both trust and relate to you.
5. Keeps You Relevant:
If used correctly, your business and brand will be the centre of conversation on Instagram. You can expect users to be discussing your business, services and how they were treated.
One the most common and powerful strategies is contests. This approach can be creative and will help with some viral sustainability. Instagram is the ideal platform to host contests because it will promote your business. Brainstorm ideas to ensure you offer users a contest that is both effective for your business and exciting for them to participate in. Contests are a substantial way to leverage Instagram and social media users to talk about you and share you with their audience.
6. Promote Special Events:
Instagram is a powerful tool to gain exposure, whether you're hosting a conference, tradeshow, launch or an online event. Begin by posting content that will captivate users and provide them with fast facts. This is an opportunity to present the event and drive ticket sales by providing the public with information on how they can participate and more importantly why they want to participate. Instagram is your best and fastest way to promote your special event without breaking the bank!
Tip: Create a hashtag, which is a unique identifier for your event to compile all event content into one dynamic social hub.
7. The Chance To Go Viral:
They call it "Instagram Famous" when you have gained a substantial amount of followers and developed a fan base. Sound ridiculous? Not if you're an Insta celeb. Instagram is known for launching the careers of many brands and public figures. These people and brands have gone on to travel the world, attend the hottest events and earn big money. It only takes one home run to transform the public profile of your business forever. Maximize your Instagram experience and you will be on your way to becoming an Insta superstar.
Welcome to the age of social media. 
Tags: instagram marketing strategy, instagram marketing tips, marketing on instagram

client's testimonial
"With the results-driven team at Dolce, 133 Hazelton and 181 Davenport received exposure that made these projects a success. Dolce understood our vision and developed effective marketing solutions that exceeded expectation."
Sam Mizrahi
Mizrahi Developments
"Their responsiveness and customer service is second to none. Guildhall is proud to align ourselves with a company that stands for excellence, luxury and integrity. We look forward to a long and successful working relationship with DMG."

Nicole Snitman
Guildhall Diamonds Inc.