3,000 + Satisfied Clients
30 + Industries Served
2,500 + ProjEcts
DMG Blog
How Much Does A Website Cost?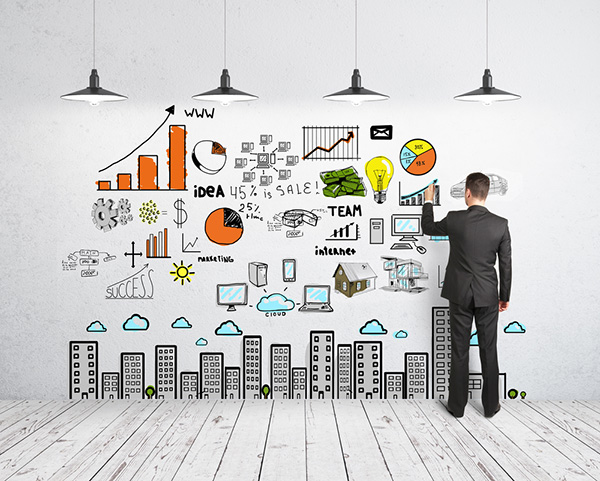 There is no easy way to answer this question. It's like asking how much does it cost to build a house? That depends on the size of the house, the location, the materials used, how customized it is, etc. In the same way a website has so many variables, there is no easy answer. 
However there are general categories that will help give you an idea of how much you should be budgeting to spend on your website:
1) What is the purpose of your website?
This is a fundamental question that needs to be answered as early on in the web-site planning time as possible, since all other variables will stem from this one. For example, the purpose of the site may be to raise awareness for your company, or sell a product.
2) Are you planning to sell online?
This is a big one, that can greatly increase your costs, especially if you plan to accept credit card transactions directly on your website. In which case you will need to look into a payment gateway and have to deal with heightened security requirements. If you want to sell online and have a tight budget there are other options however. You can opt to simply use a monthly web platform such as shopify.com or you can use a traditional shopping cart CMS such as Zencart, Magento, or Prestashop, and simply have the payment handled by paypal off of your site.
3) Does your audience speak different languages?
An often overlooked aspect of your website, is which geographical/language group are you catering to. Depending on your industry, it may be critical to support multiple languages. If this is the case you will need to look into having your content properly translated.
4) How much traffic to you anticipate receiving?
This question will largely determine what type of hosting plan you look into getting. If you are creating a very simple blog and plan to get a few visits a day, a simple shared hosting place will be more than enough. However, if you plan to have any kind of community interaction on your website, or plan to have a lot of visits you will want to look into a server that can handle more such as a virtual private server, or a dedicated server.
It is very hard to make a comprehensive list of the factors involved in budgeting for a website, but the above list should get you in a good position as you start your research.
Dolce Media Group has been a leading provider of high-quality and creative web design services for years. Working with a variety of e-commerce platforms such as Shopify, Zencart and WooCommerce, DMG can help create a profitable and easy-to-maintain online store for your business.
Tags: how much does website design cost, Website Design Costs, What is Website Design Costs?

client's testimonial
"With the results-driven team at Dolce, 133 Hazelton and 181 Davenport received exposure that made these projects a success. Dolce understood our vision and developed effective marketing solutions that exceeded expectation."
Sam Mizrahi
Mizrahi Developments
"Their responsiveness and customer service is second to none. Guildhall is proud to align ourselves with a company that stands for excellence, luxury and integrity. We look forward to a long and successful working relationship with DMG."

Nicole Snitman
Guildhall Diamonds Inc.