3,000 + Satisfied Clients
30 + Industries Served
2,500 + ProjEcts
DMG Blog
Which CMS (Content Management System) is the best?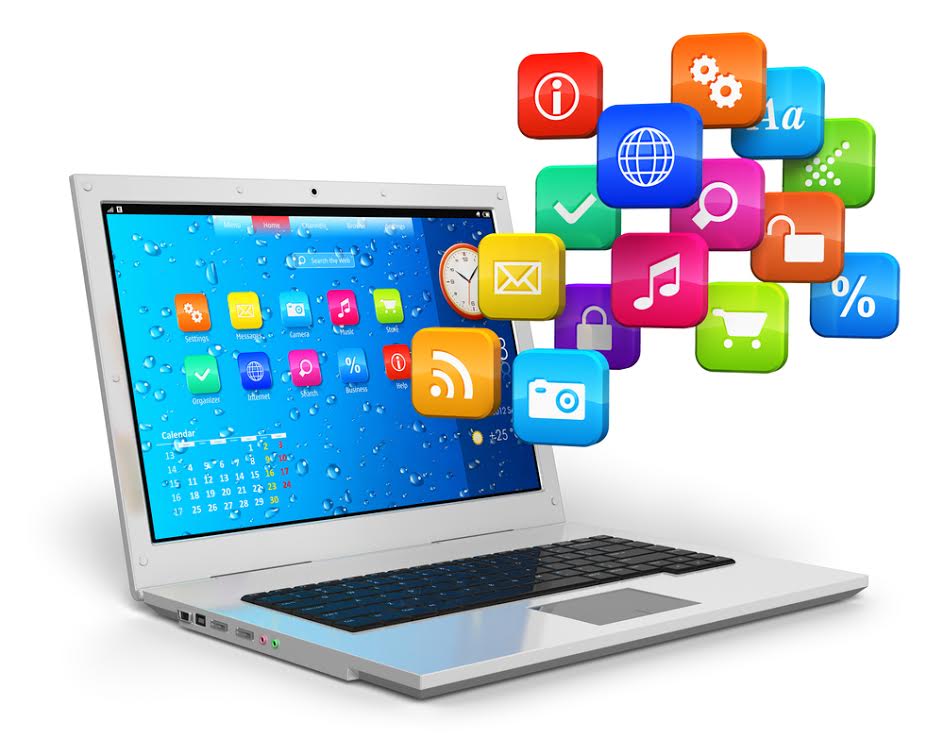 Back in the early days of the internet when web browsers had just hit the scene, the process of creating a website was pretty much the same across all sites, you would code each page of the website as an HTML file, and then create hyperlinks between each HTML page. Now, this was all well and good if you were a programmer, or if you wanted to simply make a quick change to one of your pages, but let's say you wanted to allow other people the ability to update your website easily, or if you wanted to update multiple pieces of text and have that change reflected on multiple places across your website (ie. changing a navigation link name); that would be a time consuming and tedious task. Thus CMS were created to allow people to easily update the content of a website without having to have extensive technical knowledge. 
DEFINITION:
"A content management system (CMS) is a computer application that allows publishing, editing and modifying content, organizing, deleting as well as maintenance from a central interface.Such systems of content management provide procedures to manage workflow in a collaborative environment.These procedures can be manual steps or an automated cascade. CMSs have been available since the late 1990s."
– Wikipedia (https://en.wikipedia.org/wiki/Content_management_system)
DIFFERENT TYPES OF CMS:
Not all CMS are created equal, and each have their advantages and disadvantages. Some were created for a specific purpose and have stayed true to that purpose (ie. Magento as a shopping cart platform), however other CMS such as WordPress started as a blog platform, and has since evolved to encompass creating full-blown business website and even eCommerce website. I tend to put web-based CMS into 3 different groups. Blog-focused CMS, Business-focused CMS, and ecommerce-focused eCommerce CMS. I'll explain the differences between each below:
CMS FOR BLOGS:
There are a number of CMS platforms you can choose from, however WordPress is by far the leader in this category and in fact the most popular web-based CMS of all. As mentioned above wordpress has evolved to be the jack or all trades of CMS platforms, however it's important to note that at it's foundation it is based on a blog post/page structure, and this does cause some limitations.
CMS FOR ECOMMERCE:
There are a few heavy hitters in this department Magento leading the way with OScommerce, Prestashop, Shopify, and Zencart (among others).
CMS FOR BUSINESS SITES:
Drupal, and Joomla are the main options in this space, although there are a large number of business website built on WordPress. These CMS platforms are very flexible on how your website can be structured and are good if speed is important to you, as they can be.
WHAT ABOUT SECURITY?:
This has become an increasingly large consideration in closing a CMS platform. The more popular the CMS the more attractive it is for hackers to target, For this reason if you are developing a site in wordpress you need to be extra vigilant to make sure that you keep your site update with the latest version of the platform as well as updating any plugins that are used. There are a number of tips and tricks to making your wordpress site more secure.There are a number of tips and tricks to make your wordpress website more secure (we will discuss these in future blog posts).
If security is one of your top priorities I would recommend Drupal, which by it's nature is module-based, and because of this it gives less opportunities for hackers to gain access. If you are looking to a secure eCommerce platform, Magneto is a great choice.
Below is the top 5 most used CMS platforms as of May 2015: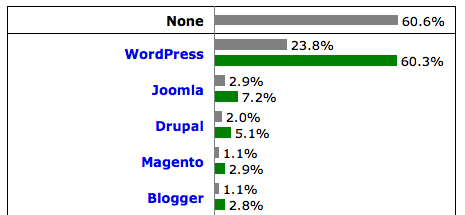 (source: https://w3techs.com) 
Dolce Media Group for CMS platforms
Working with a variety of e-commerce platforms such as Magento, Shopify, Zencart and WooCommerce, DMG can help create a profitable and easy-to-maintain online store for your business.
For all your website design and development needs, trust the DMG team and see why they are considered a go-to agency for web design and development services in Toronto, Vaughan and across the GTA.
Tags: What is content management system (CMS)?, Which CMS (Content Management System) is the best?, Which content management system is best for your business

client's testimonial
"With the results-driven team at Dolce, 133 Hazelton and 181 Davenport received exposure that made these projects a success. Dolce understood our vision and developed effective marketing solutions that exceeded expectation."
Sam Mizrahi
Mizrahi Developments
"Their responsiveness and customer service is second to none. Guildhall is proud to align ourselves with a company that stands for excellence, luxury and integrity. We look forward to a long and successful working relationship with DMG."

Nicole Snitman
Guildhall Diamonds Inc.